Margaret Lomas
Best-selling Australian Author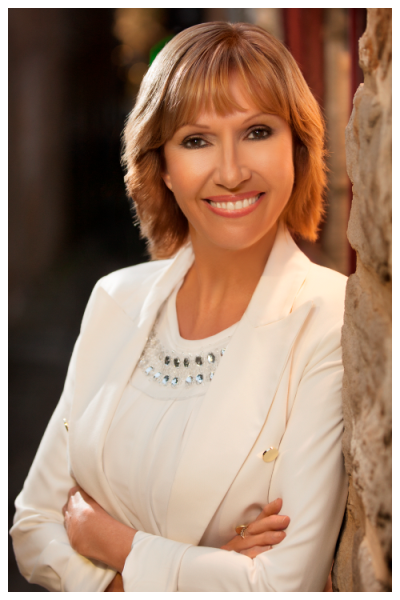 Hi there, I'm Margaret Lomas.
I've always loved to write. As a kid in primary school I wrote all manner of stories and poems.
Then for years, we raised five children and ran our national business. I had no time to write anything other than financial reports, and it was hard to make them interesting! In 2001 I combined my love of writing with my business and I wrote my first book - about property investing!
That was over 20 years and 8 bestselling non-fiction books ago. Now, as I begin to think about how I'd like to spend the next phase of my life, I've realised that it has to be writing stories that people can enjoy.
I hope you like my fiction work. If you do, write and tell me. If you don't then still write and tell me how you think I can do better! Life is an amazing journey and I never stop learning.
Margaret Lomas is an author, TV host and well known property investment expert. For 10 years she hosted two weekly property investment shows on Sky News Business, and she presently creates, produces and hosts 'Property Investing Matters' on the Web TV channel, 'My Property TV'.
She is the best-selling author of 8 Property Investment books, including titles such as such as '20 Must Ask Questions® for Every Property Investor' which was recently revised and updated, and now includes 50% more information, 'How to Achieve Property Success' which is a revised and updated compilation of Margaret's first three best-selling books, and 'Investing in the Right Property Now!'.
In addition to being the Founder and Director of Destiny Financial Solutions, Margaret is the past chair and current board member of the Property Investment Professionals of Australia (PIPA) and past board member of the Real Estate Institute of NSW (REINSW). She is a Telstra NSW Business Woman of the Year and Westpac Business Owner of the Year recipient, and was voted one of Australia's 100 Women of Influence in 2015. Margaret is a qualified financial adviser and investment property adviser and a Senior Associate with FINSIA - the Financial Services Institute of Australasia.
Margaret lives on the Central Coast of NSW, where she has raised five children and is now grandmother to three. She has just begun her foray into fiction writing.
Margaret would love to hear from you about anything! Please send her an e-mail and she will respond as soon as she can!